Welcome

Welcome visitor! Would you like to login? Or would you like to create a new account?

Let yourself be carried away into the breathtaking world of jewellery and wristwatches by the exclusive brand alain LE mondial. Experience the diversity of our collections on the following pages.
With Infinite Love by alain LE mondial - our wedding collection - we have created a whole collection especially for loving people and people in love for weddings as well as for special occasions such as engagement, wedding day, mother's day or Valentine's Day. This series is complemented by our collection Love & Eternity by alain LE mondial, which extends the repertoire with exceptional masterpieces of jewellery on the subject of love and eternity.
With youthful freshness and a pleasant price level, the jewellery models in the collection Lifestyle & HipHop by alain LE mondial are dedicated to the modern and artistic lifestyle.
Much more curageous and expressive are the necklaces, rings and earrings of the collections Wild Life by alain LE mondial as well asWild Nature by alain LE mondial and Beach & Ocean by alain LE mondial, which are inspired by "Wild Life", "Wild Nature" and "Beach & Oceans". Each piece of jewellery in these three collections is a statement in itself, they impress with their design and striking appearance and underline the individuality of the wearer in everyday life.
Exclusivity by alain LE mondial strictly follows the maxim of the former exclusive Swiss watch brand alain LE mondial: "Noblesse Oblige - nobility obliges". With its rarity and exclusivity in design, this collection is the culmination of the high-quality alain LE mondial jewellery collections.
As already expected from the different models of the high-quality wristwatch collection by alain LE mondial, the jewelry collections also impress with their exclusivity, imaginative design and sophistication in their execution. The wristwatches by alain LE mondial, known by radio and television, and their different models in leather, steel, steel-gold and steel-gold with diamonds are ideally complemented by the exclusive jewellery masterpieces.
Jewellery manufacturer shopping portal of Steiner GbR
Consumers (separate terms and conditions)
Merchants with login and business license
Each onlineshop of the Steiner GbR shopping portal requires a separate registration.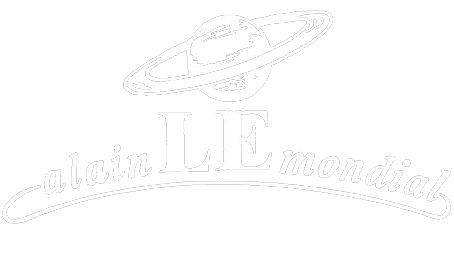 Exklusive Jewellery
and Wrist Watches

Rings | Earrings | Necklaces
Chains | Bracelets

Findings | Clasps
Tools | Accessories

Shop For Wholesalers
Bargains | Wholesale Offers

Silver Chains | Chokers | Rubber Necklaces
Leather Necklaces | Cord Necklaces

Gemstones | Diamonds | Opals
Opal Jewelry | Pearls | Cubic Zirconia


Clasps | Locks
Sales concept and Sample Shop
Visit our sample shop and convince yourself of our attractive sales concept as an additional source of income for commercial customers or those who want to start in the jewellery business.
An overview of your advantages:
Complete sales concept with know-how
You take care of the sales, we take care of the shipping
Large range of items
Quality products from Steiner GbR
No initial purchase necessary
Low capital commitment and low commodity risk
Transparent, manageable, clear and efficient
Are you interested? If you have any questions, please call +49(0) 7174 / 898180 to contact us.
To protect our resellers, we have a reseller login.
Traders and those who want to become a reseller, please apply for activation as a reseller.
Bestsellers